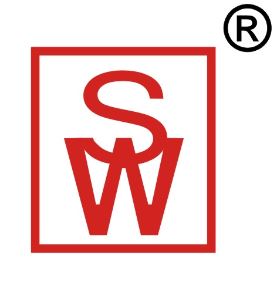 Sunway was founded in 1984 and has about 30 years working experience specialized in the production of stainless steel stone panel bracket, anchor bolt, stone back anchor, tactile system and other accessories related to stone facade construction projects.  The products have been approved by Building Department (BD), Architecture Service Department (ASD), Housing Department, and have been widely applied in different kinds of projects in Hong Kong, such as Cyberport, Hong Kong International Airport, Disney HK, and etc.
Sunway has workshops in both Hong Kong and mainland China. HK workshop has modest facility, mainly for new product design and urgent work; Mass production is usually carried out in mainland factory located in Zhong Shan City. From year 2018, the management system of Sunway Metal Manufactory Ltd. in Hong Kong has been certified with ISO 9001:2015 by FUGRO Certification Service Limited. 
To ensure our products quality, products samples will be regularly sent to HOKLAS, Mainland China and Germany Laboratories for different kinds of tests. Sunway also established our own research and testing centre in China workshop. 
新和金屬製品廠有限公司成立於1984年,至今已有逾30年專門生產不鏽鋼產品之經驗。本公司主要生產不鏽鋼碼片、拉爆螺絲、石背螺絲、導行裝置及其他有關天然石材幕牆工程項目所需的配件。 產品在過去曾獲香港屋宇署(BD)、建築署(ASD)及房屋署批准使用, 並已廣泛應用在香港不同類型的建築項目中,例如數碼港、香港國際機場及香港迪士尼公園等。
新和在香港及中國內地均設有廠房,香港廠房主要進行新產品設計及處理緊急訂單, 位於中山市的廠房則處理批量大貨訂單。自2018年起, 香港新和金屬製品廠有限公司之品質管理系統已獲發由輝固認證服務有限公司頒授之ISO 9001:2015 證書。
為確保本公司產品質素,產品樣本會定期送到HOKLAS、 中國內地及德國的認可實驗室進行不同測試。同時,新和亦在內地廠房設立自家研究實驗室,以定期為公司產品進行測試。