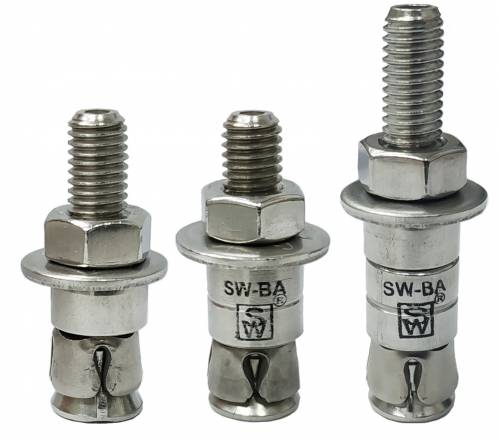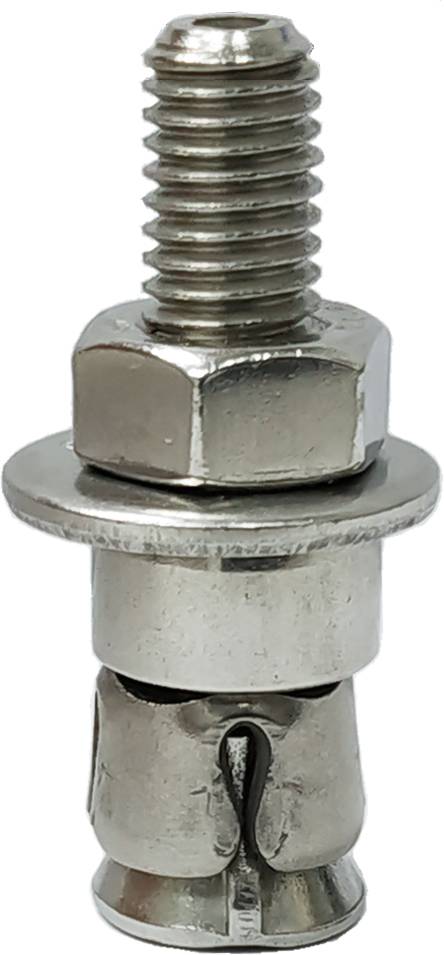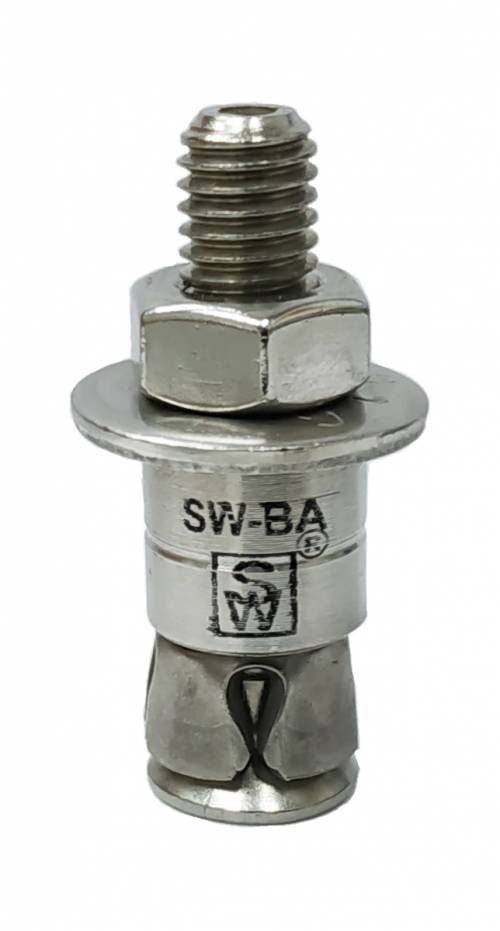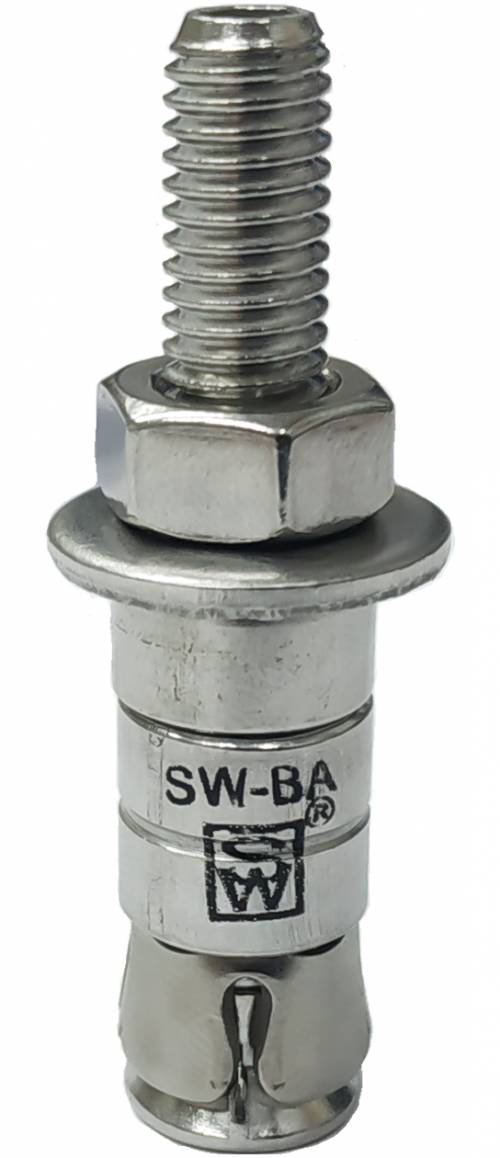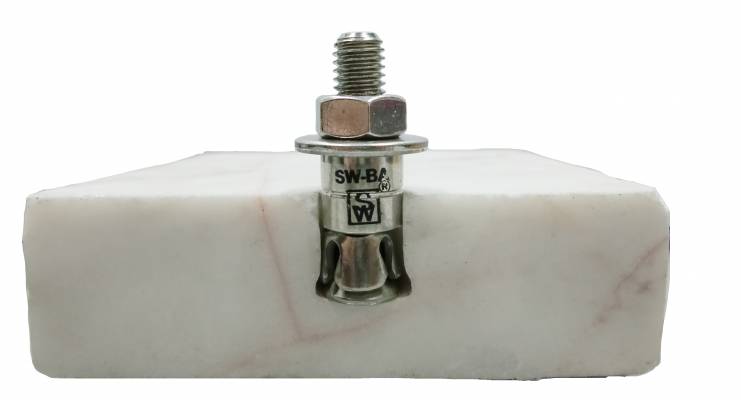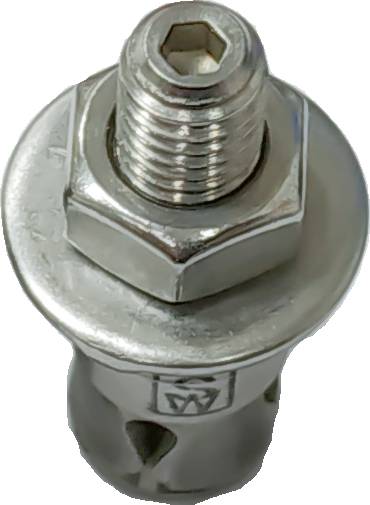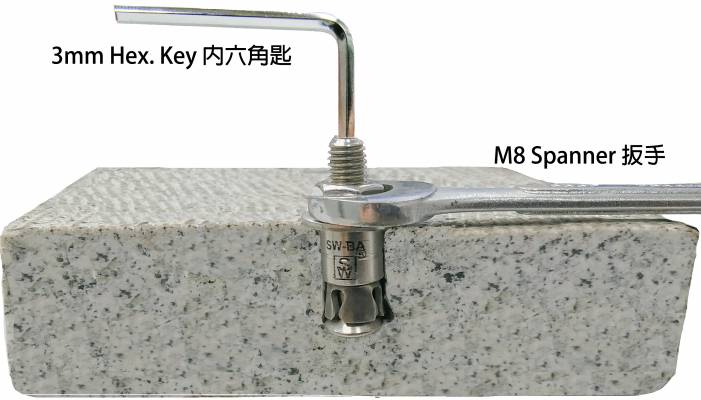 SW-BA M8 stainless steel stone back anchor
SW-BA M8 不鏽鋼石背螺絲
(Material: Stainless steel grade A2/A4)
Effective fixing which can be applied between bracket system and natural stone panel from 25 mm (e.g. granite, limestone)
高效能繫穩螺絲,主要用作連接天然石材, 如花崗石, 石灰石等
(至少厚25毫米)及碼片系統
Strengthen the central renitency of the whole anchorage system
能有效加強錨固系統中央部分的抗壓力 
More stable and safer design comparing with traditional system
相對於傳統石材幕牆的錨固設計,加配石背螺絲能令整體設計更安全穩定
Applicable for Building Department, Architectural Services Department and Housing Department approved projects
適用於需經屋宇署、建築署及房屋署審批項目
For Ordering and Inquiries, please contact
For Technical Assistance, please contact
The general stone back anchor usually need to be hammered into stone panel during the process of installation, this possibly damage the stone.
市面上其它品牌的石背螺絲的安裝過程中,普遍都需要鎚擊螺絲使其外殼爆開,這過程有機會破壞石板材。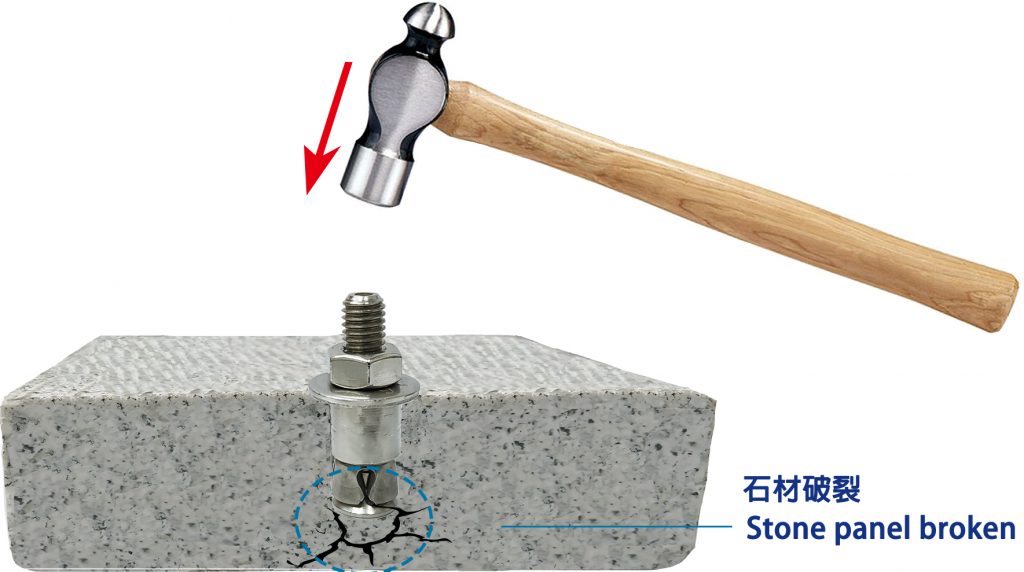 Workmen could install SUNWAY SW-BA stone back anchor into stone panels by using our special inner hex. head design. The stone could be ensured its completeness during the whole installation process.
相反,工人可以利用新和SW-BA石背螺絲獨有的內六頭設計安裝螺絲,這確保了石板材不會在安裝過程中損壞。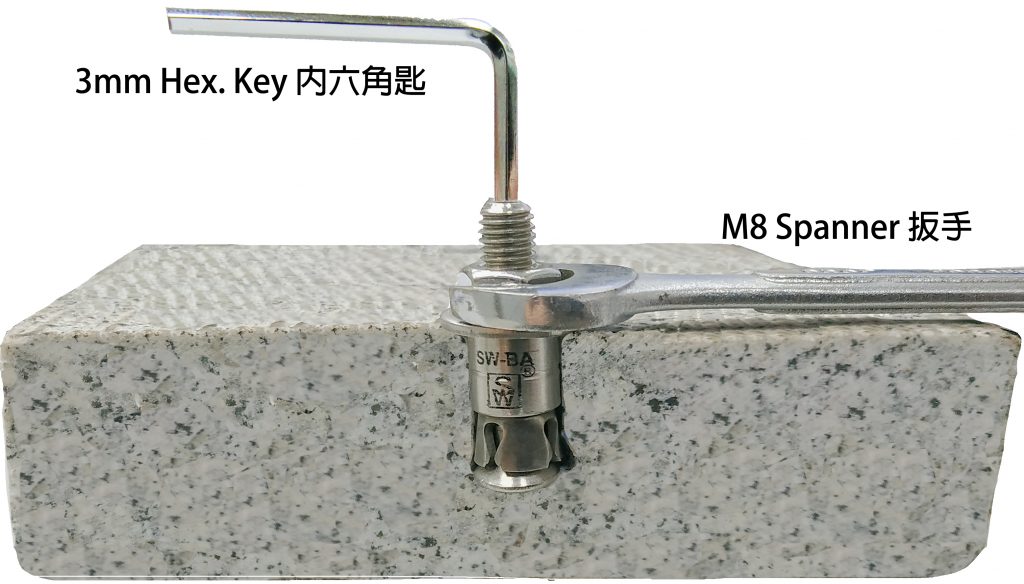 TPTL 186-188 Pak Shek Kok, Tai Po
大埔白石角天賦海灣
New World 5020
Victoria Dockside
新世界中心重建項目
Hong Kong Children's Hospital
九龍灣兒童醫院
NKIL 6526, K City
嘉匯
NKIL 6268, Wang Tai Road, Kowloon Bay(Mega Box)
九龍灣宏泰道 (Mega Box)
Macau (MGM) Project
澳門美高梅(MGM)
One Central, Macau
澳門壹號廣塲
To Fung Shan Project 
道風山 
9-11 Sheung Hei Street, San Po Kong 
新浦崗雙喜街9-11號
Development of Former Hong Kong Marine Police Headquater (Tsim Sha Tsui Shan) Project
尖沙咀前水警總部
7 York Road, Kowloon Tong
九龍塘約道 7 號
2 For Far Road 
科發道2號 – 懿薈
Ngong Ping 360
昂平公園
Hong Kong Jockey Club Happy Valley Clubhouse
香港賽馬會跑馬地會所
18 Stubbs Road
司徒拔道18號
8-12 Deep Water Bay Drive
深水灣徑8-12號
LP6, Lohas Park
日出康城6期
Grand Lisboa Palace, Macay
澳門上葡京
5 Goldsmith Road
高士美道5號
35 Barker Road
白加道35號
77 Peak Road
山頂道77號
Wellesley
帝滙豪庭
3 Deep Water Bay Road
深水灣道3號
SW-BA Installation Movie
Facadetech Test Report