For most of the Hong Kong building projects, stainless steel is commonly categorized by the standard BS EN 10088 issued by BSI.  Acc. to BS EN 10088, the general stainless steel 316 and 316L are classified as model 1.4401 and 1.4404 respectively.
Attachment 1 sorted and compared the requirements of chemical composition, physical properties and mechanical properties on 316(1.4401), 316L(1.4404) in BS EN 10088-1:2014 and BS EN 10088-3:2014, found the only difference of these two models is the carbon(C) composition. Moreover, the allowable carbon % of 316(1.4401) is < 0.07%, 316L(1.4404) is < 0.03%,  therefore in terms of chemical composition, ,316L(1.4404) is a subcategory of 316(1.4401).
Due to the market factor, all of our inventory are 316L (1.4404) stainless steel, but base on the data of our mill-certs and the above analysism, our 316L (1.4404) stainless steel are compatible with 316 (1.4404).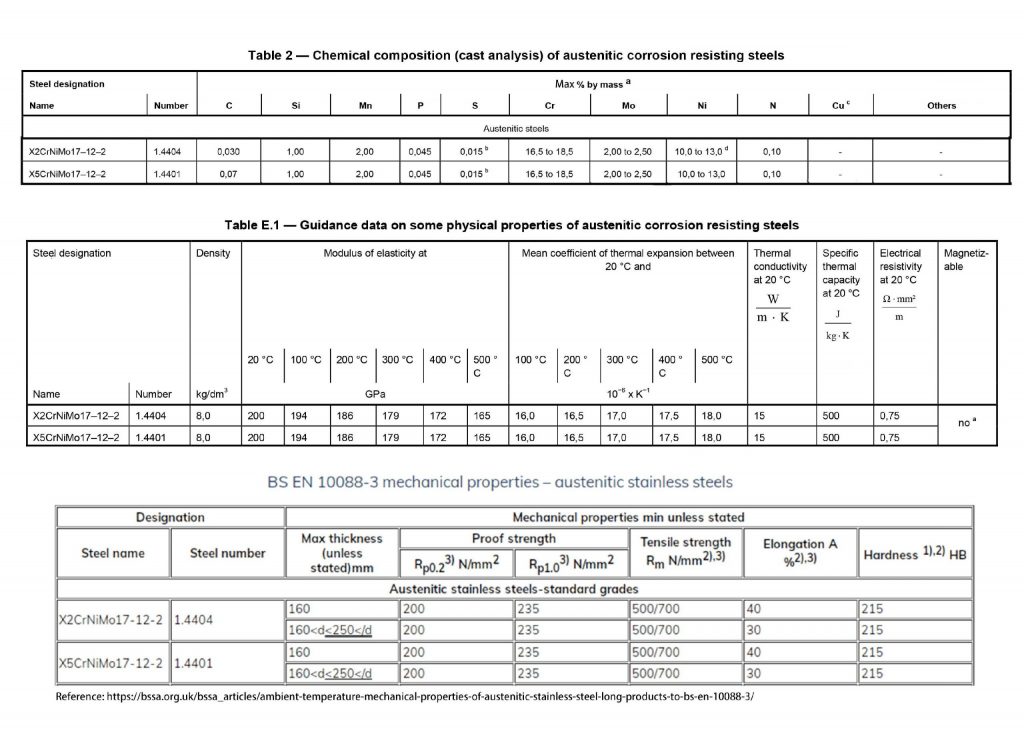 Note: This analysis is only for reference. Before the project commencement, customers should consult the chartered engineers or related authorized persons for approval.
Date: 12th Jan, 2022