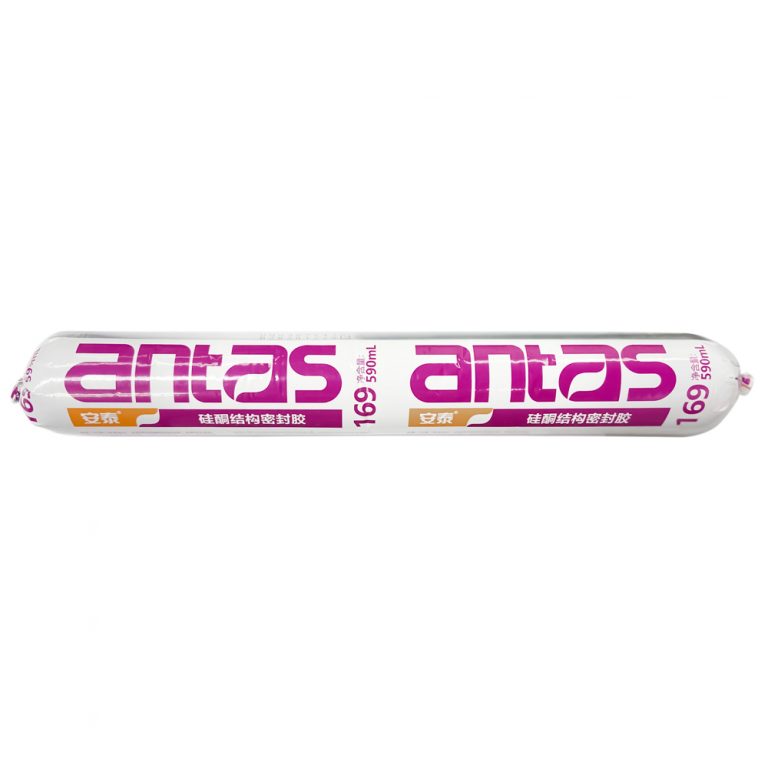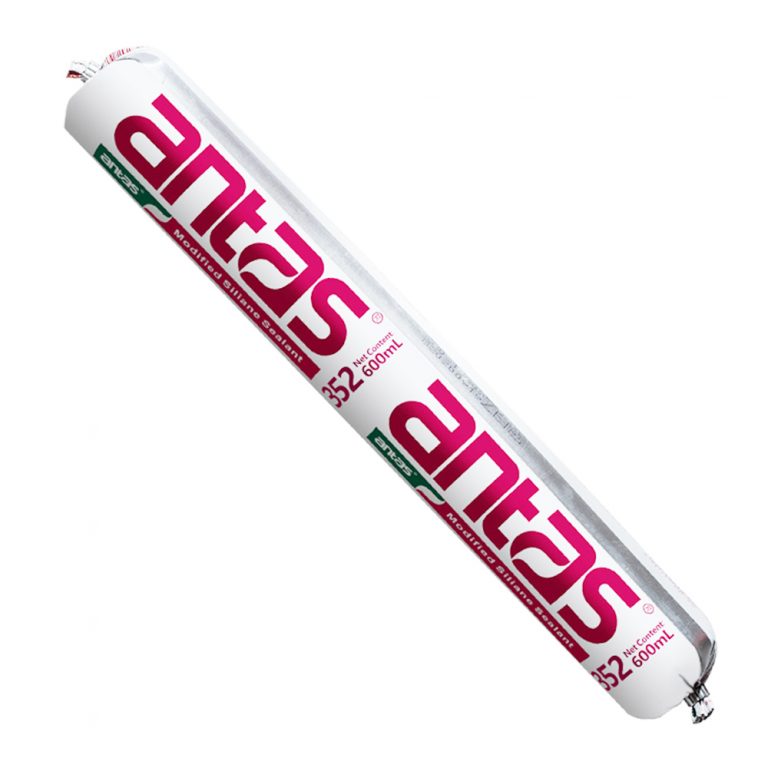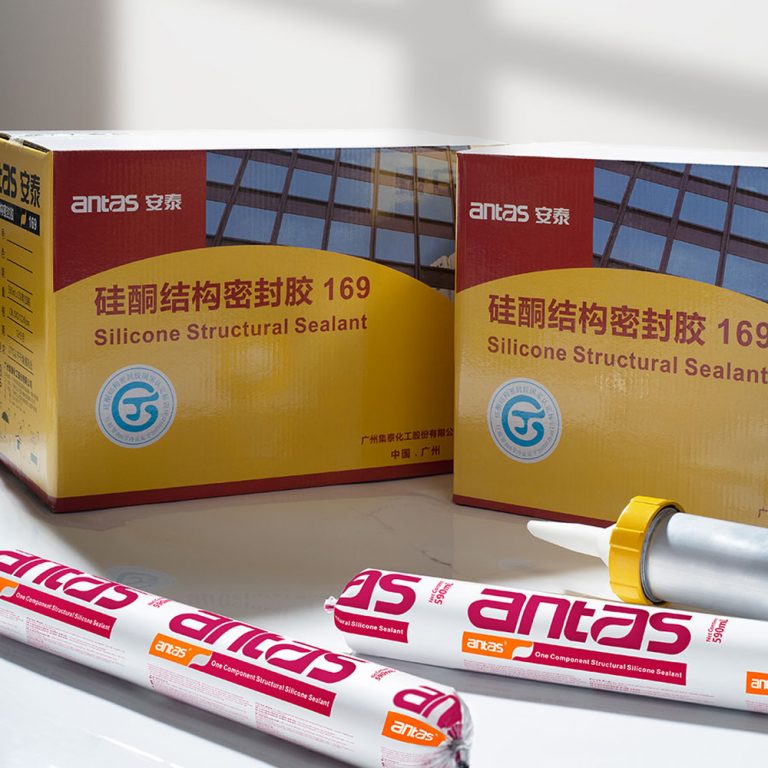 Color: Black, White, Grey or Customized 
Packaging: 300/590mL
Test Standard:
ETAG 002:2012
GB 16776-2005
GB 30982-2014


If customers are doubtful about its performance, free sample, compatibility test and special color tuning is available. 
矽酮結構密封膠 ANTAS 169 Structural Silicone Sealant
Antas-169-25 is a one component, neutral curing, silicone structural sealant, specifically designed for use with construction of glass curtain walls. It exhibits high modulus, high strength and high elasticity, resulting in excellent adhesion and weather resistance. Once cured, Antas 169-25 provides long-term structural adhesive sealing.
Easy to use with good tooling and non-sagging properties from 5°C to 45°C
Excellent adhesion to most building materials
Wide range of temperature tolerance, with good elasticity within -50 to 150°C
Compatible with other neutrally cured silicone sealants and structural assembly systems
ANTAS (002909.SZ) is a national high-tech enterprise specializing in sealants and coatings. There are a wide variety of sealant or adhesive products for different sectors.
Please contact us for more information.