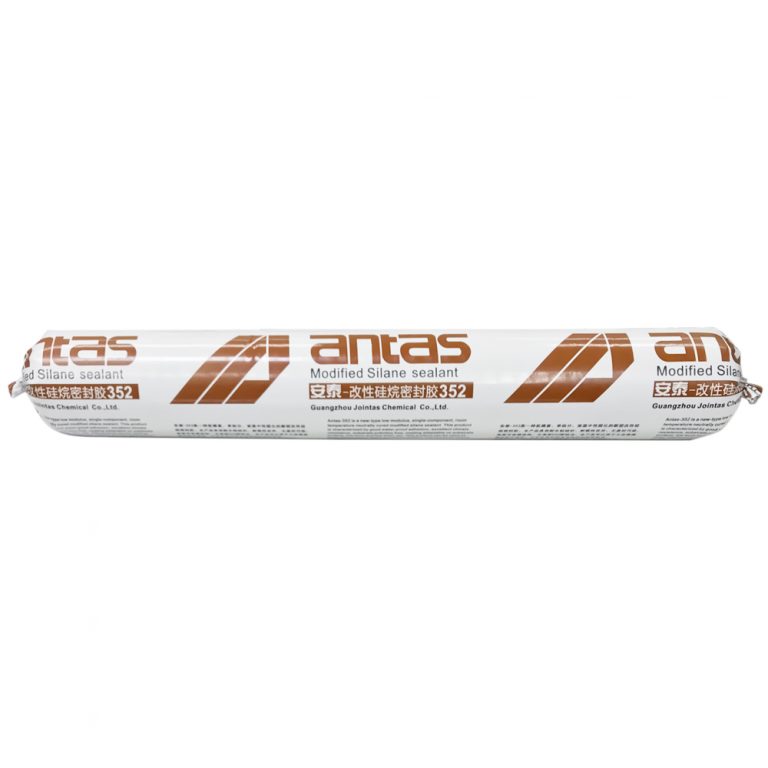 Color: Black, White, Grey or Customized 
Packaging: 600mL/sausage
Test Standard:
ENISO 11600:2003
GB/T 23261-2009
GB 30982-2014
JC/T 881-2017
If customers are doubtful about its performance, free sample, compatibility test and special color tuning is available. 
改性矽烷密封膠 ANTAS 352 Modified Silane Sealant
Antas-352 is a one component, low modulus, neutral curing, modified silane joint sealant with combined benefits of typical polyurethane and silicone sealants. Ideal for sealing prefabricated walls in construction with compatibility with a wide range of substrates. Antas-352 is also used in infrastructure projects such as roads and bridges.
Excellent mechanical properties with high strength and elasticity
Excellent adhesion to most building materials
Can be painted over with most surface coatings
Excellent resistance to ageing, heat and humidity
Safe and environmentally friendly, with low VOC and no isocyanates
After cure, it is durable from -40 to 90
ANTAS (002909.SZ) is a national high-tech enterprise specializing in sealants and coatings. There are a wide variety of sealant or adhesive products for different sectors.
Please contact us for more information.